Original Oil Paintings by Erik Koeppel.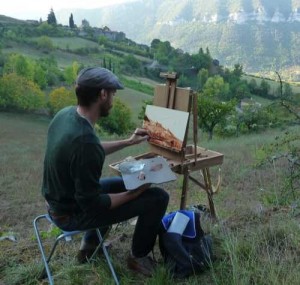 Erik Koeppel's landscapes highlight his mastery of traditional painting techniques. He began his study of painting by copying Italian masters, and then developed a portfolio of his own. Koeppel's work has been exhibited and collected internationally and has been hung next to well-known artists including Thomas Cole, Winslow Homer, and Edgar Degas.
Koeppel has won numerous awards for his work; he was most recently awarded four out of seven awards in the 2015 Plein Air Rockies Exhibit. This spring he was also accepted into the Guild of Boston Artists, where he won their highest award—The Alden Bryan Award for Landscape. He also appeared in a TV segment this summer on ABC 5 in Boston, called the Chronicle.